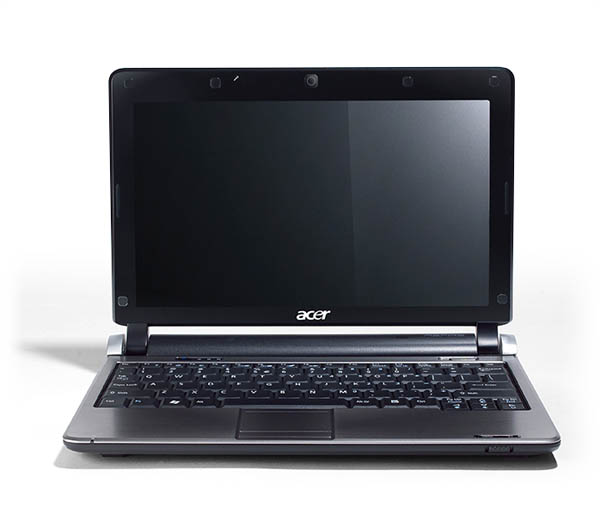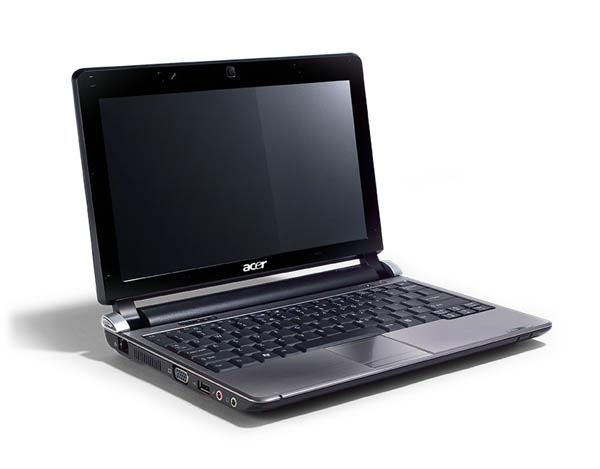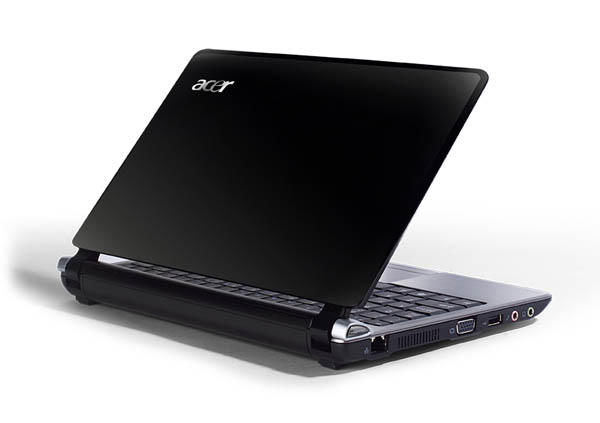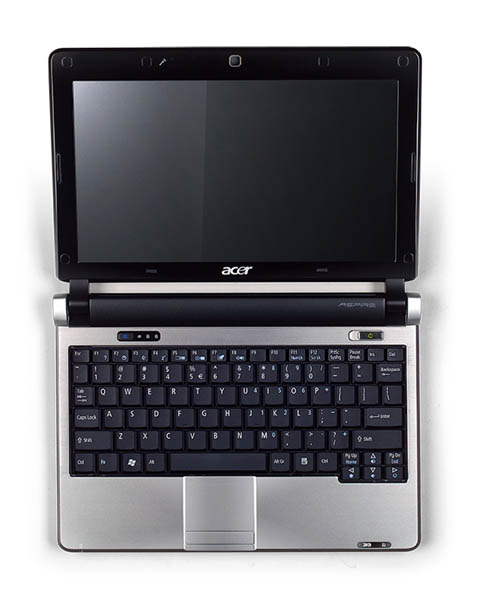 Operating System: Genuine Windows XP
RAM: 2GB
Processor: Intel Atom N270 Processor 1.60GHz
Internal Storage: 160GB 5400 rpm SATA HDD
Display: 10.1-inch diagonal WSVGA+ (1024×600)
Graphics: Intel GMA 950
Wireless: 54g Wi-Fi (802.11b/g)
Expansion: 5-in-1 media card slot
Ports and connectors: (3) USB 2.0 ports, VGA OUT, power connector, RJ-45/Ethernet (10/100), stereo headphone/line out, stereo microphone in, 0.3 megapixel (VGA) webcam
Dimensions (H x W x D): 1 x 10.2 x 7.2 inches (including feet)
Weight: 2.4 lbs (not including weight of AC adapter).
Power: 3-cell Lithium-Ion battery (2200mAh, 25Wh)

Build quality looks quite good and the construction feels strong enough to handle being tossed around inside a book bag without much concern for its safety (well apart from possible scratches to the glossy surfaces). We detected some flexing in the LCD lid plastics and bottom of the chassis when we squeezed the D250 while holding it folded in half, but overall this is a solid little netbook.

Screen and Speakers
The new Aspire One uses a fairly standard LED-backlit display panel with a 1024×600 native resolution. The glossy screen looks identical to what we're seeing in most netbooks: the glossy screen offers good color and contrast, but glare and reflections indoors under strong lights or outdoors under direct sunlight can be a problem. Again, although the 1024×600 resolution is pretty standard for a netbook these days, I'd much rather see a 1366×768 screen in the next Aspire One. Vertical viewing angles are average, with some strong color inversion when viewing from below and some over-exposed colors when viewed from above. Horizontal viewing angles are better with colors staying accurate at extremely wide viewing angles.

Acer Aspire One D250-1990 Intel Atom, 2GB Ram, 160GB HDD